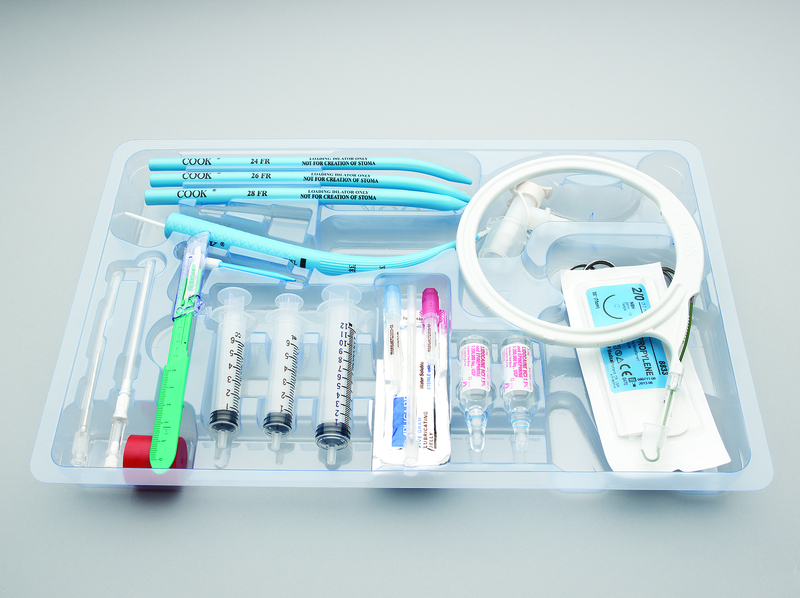 Ciaglia Blue Rhino® G2
Used for controlled elective subcricoid insertion of tracheostomy tubes.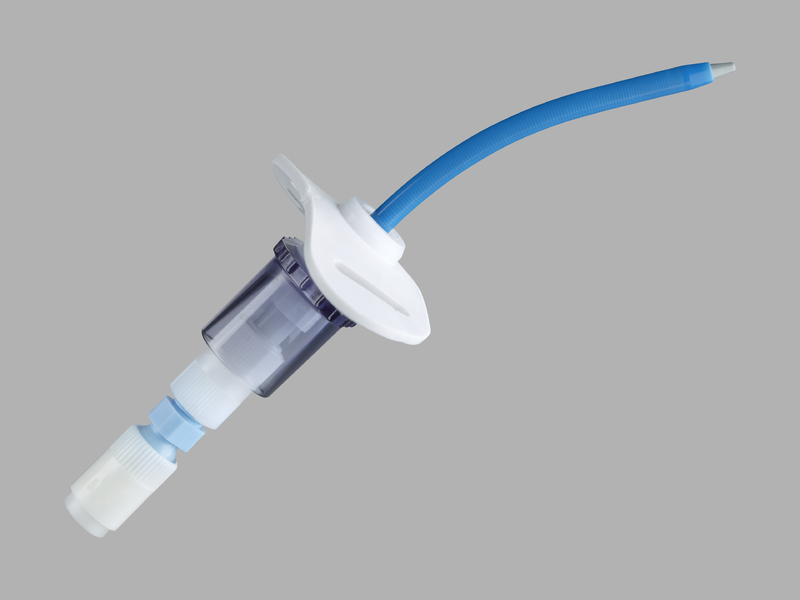 Arndt Emergency Cricothyrotomy Catheter Set
Used for emergency airway access when intubation and ventilation cannot be performed.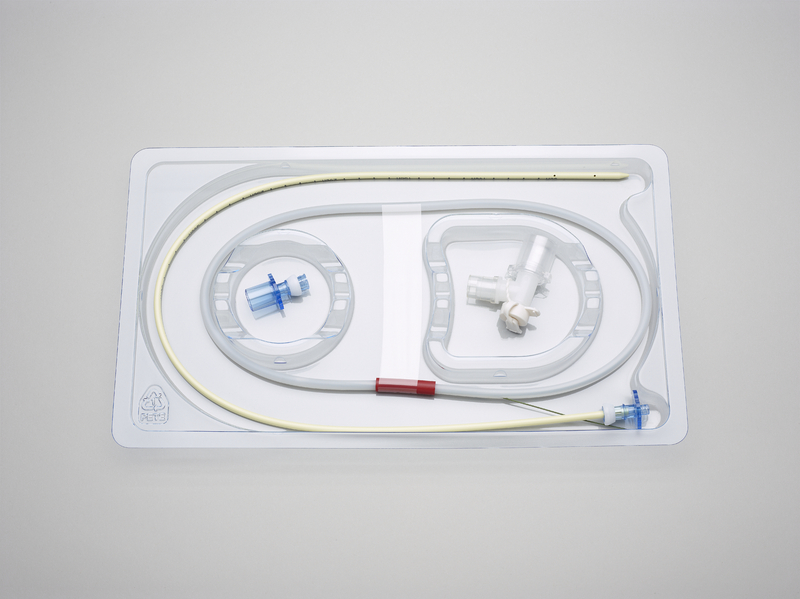 Arndt Airway Exchange Catheter Set
Used for the exchange of laryngeal mask airways and endotracheal tubes using a fiberoptic bronchoscope, bronchoscopic port, wire guide and catheter.
Flexor® Radial Introducer Access Set
Used for introduction of balloons, closed and non-tapered end catheters or other diagnostic and interventional devices.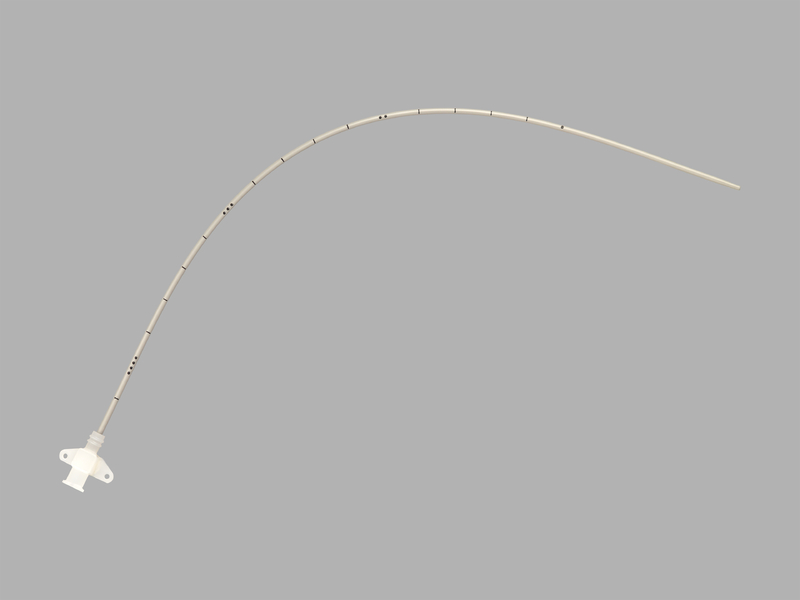 Femoral/Distal Aortic Pressure Monitoring Set
Used for monitoring pressure and blood sampling from distal aorta. The catheter length permits percutaneous placement from femoral artery access site.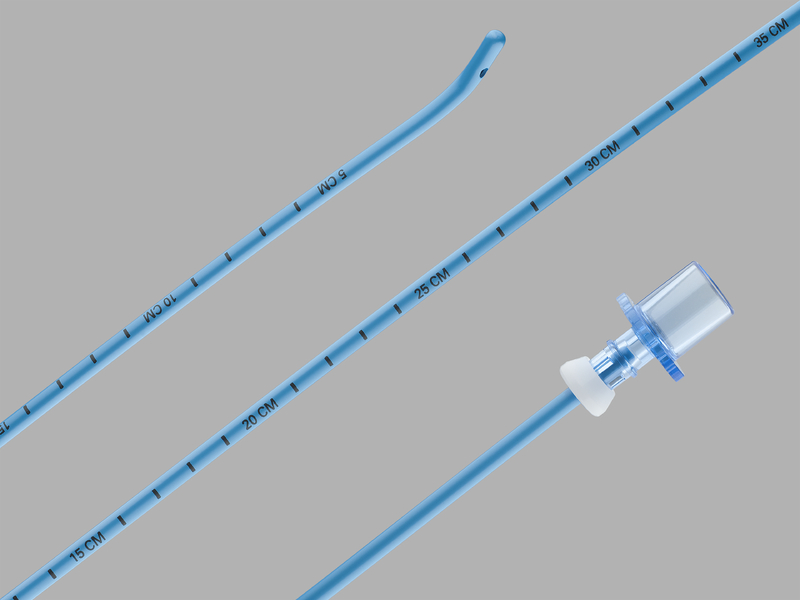 Frova Intubating Introducers
Used to facilitate endotracheal intubation. Angled tip assists in proper placement beyond vocal chords.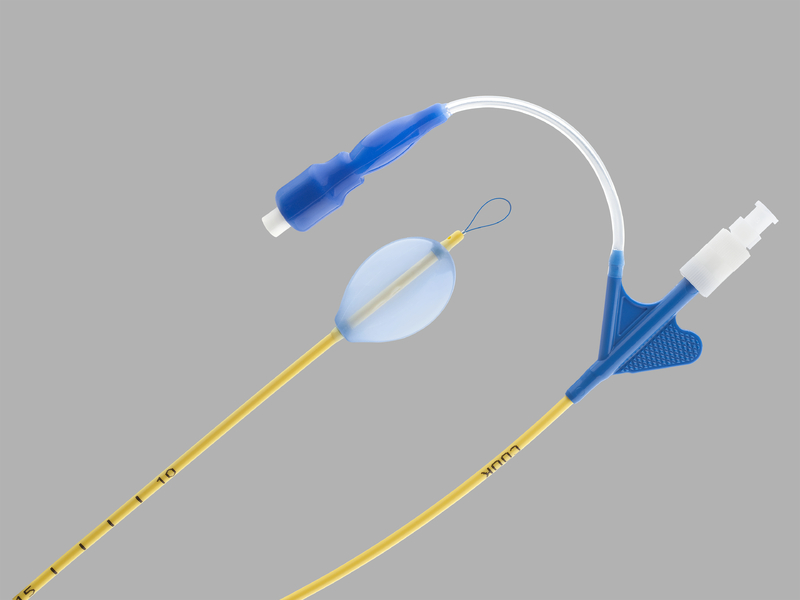 Arndt Endobronchial Blocker Set
Used for wire-guided endobronchial blockade of the left or right lung for procedures that require one-lung ventilation.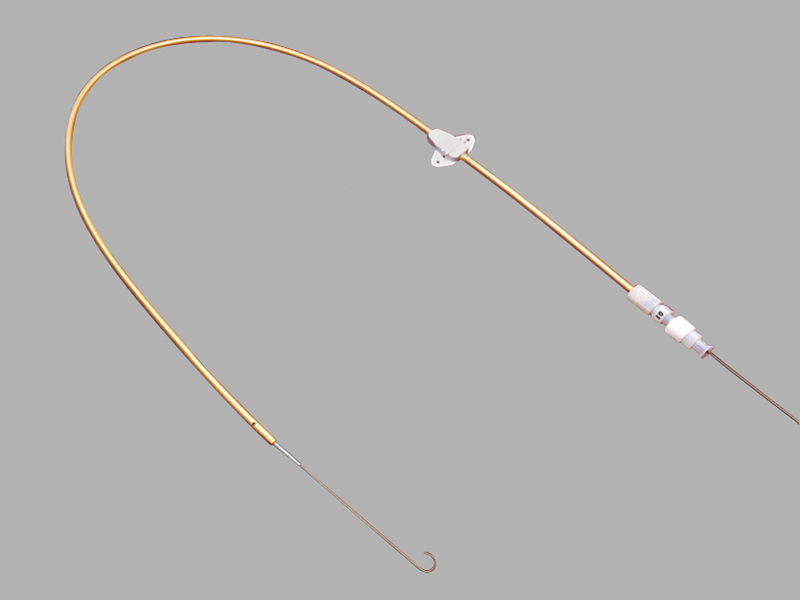 Barone Jejunostomy Catheter Set
Barone Jejunostomy Catheter Set is used for intraoperative feeding jejunostomy.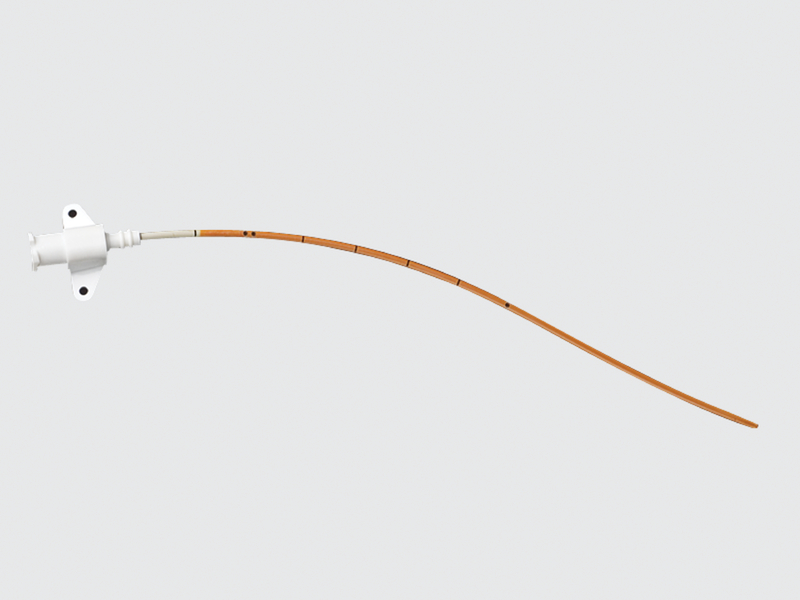 Cook Spectrum Central Venous Catheter Set
Used for venous pressure monitoring, blood sampling, drug administration and replacement of fluids or blood products.
BENSON MEDICAL DEVICES
ADVANCED MEDICAL DEVICES FOR HOSPITALS
 C-AEBS-5.0-50-SPH-AS
 C-AEBS-7.0-65-SPH-AS
 C-AEBS-9.0-78-SPH-AS
 C-CAE-11.0-83
 C-CAE-14.0-65-F11
 C-CAE-14.0-70-FII
 C-CAE-14.0-83
 C-CAE-19.0-56-AIC
 C-CAE-19.0-83
 C-CAE-8.0-35-FII
 C-CAE-8.0-45
 C-CDV-1
 C-DIN-14-3.0-T45
 C-DIN-15.5-3.0-T45-DKM-HD
 C-DIN-16-3.0-T45
 C-DIN-16-4.0-T45
 C-DIN-18-3.0-T45
 
 CLM-8.5-RH-NPAS-NT
 C-NPMS-501J-15
 C-PICS-301J
 C-PICS-501J
 CPMS-250-RA
 C-PMS-300-FA
 C-PMS-300-RA
 C-PMS-400-FA
 C-PMS-400-RA
 C-PMS-401J-FA
 C-PMS-501J-FA
 C-PPD-500-WOOD
 C-PPD-850
 C-PTIS-100-FLEX-HC
 C-RETRO-14.0-70-38J-110-CAE
 C-TCCSB-500
 C-TCCSB-500-UNI
 
 C-TPT-100
 C-TPT-200
 C-TQTS-1200
 C-TQTS-1400
 C-TQTS-1600
 C-TQTS-1800
 C-TQTS-2800
 C-TSCF-52-55-3-PTS
 C-UDLM-401J-RSC
 C-UDLM-501J
 C-UQLM-1001J-ABRM-HC-RD
 C-UTLM-501J
 C-UTLM-501J-RSC
 C-UTLM-701J
 C-UTLM-701J-ABRM-HC-RD
 C-UTLM-701J-ABRM-HC-RD-P
 C-UTPT-1400-WAYNE-11249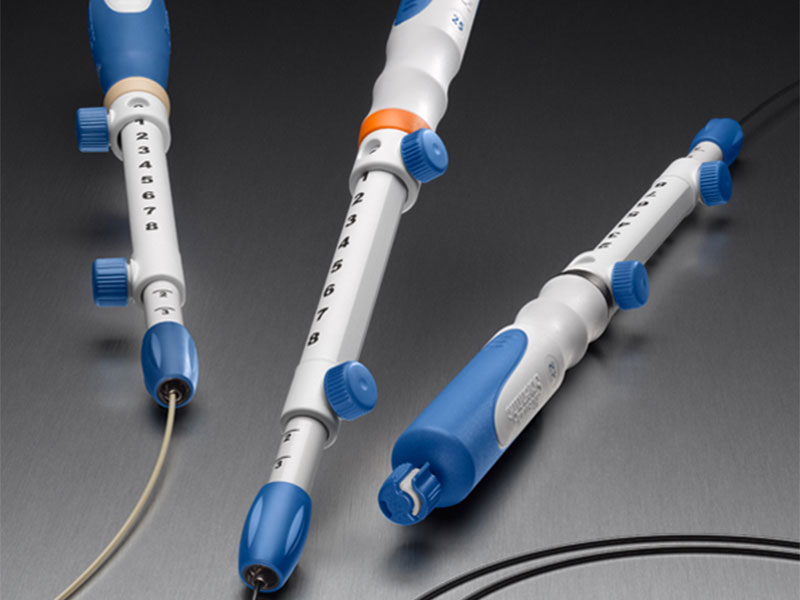 Endoscopy
Advanced Endoscopy Devices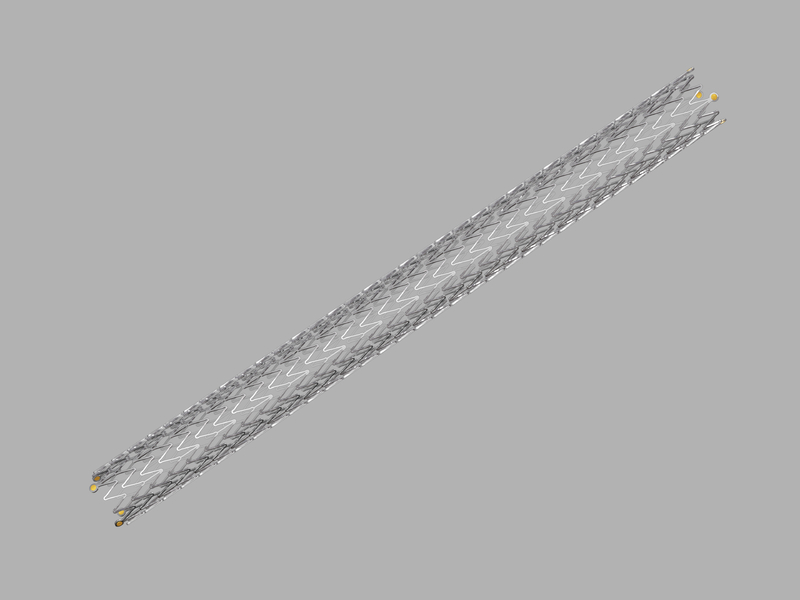 Radiology
Advanced Radiology Devices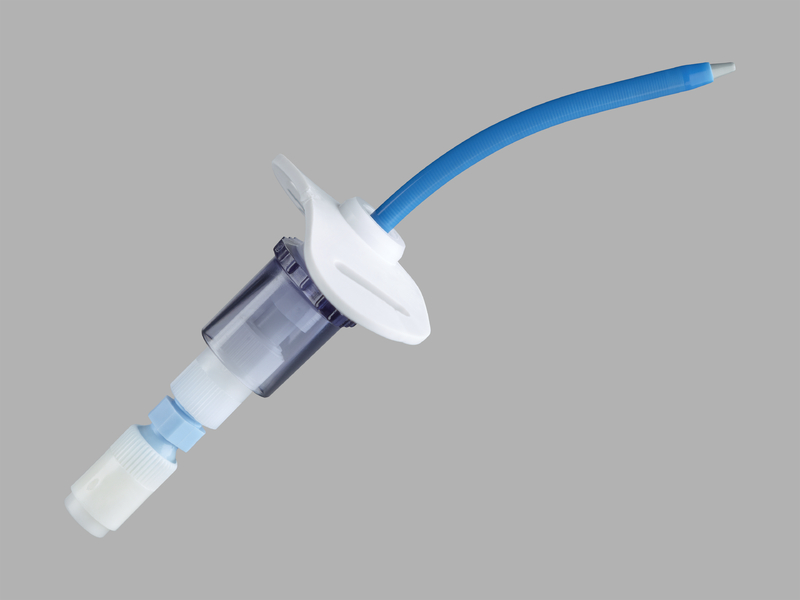 Critical Care
Advanced Critical Care Devices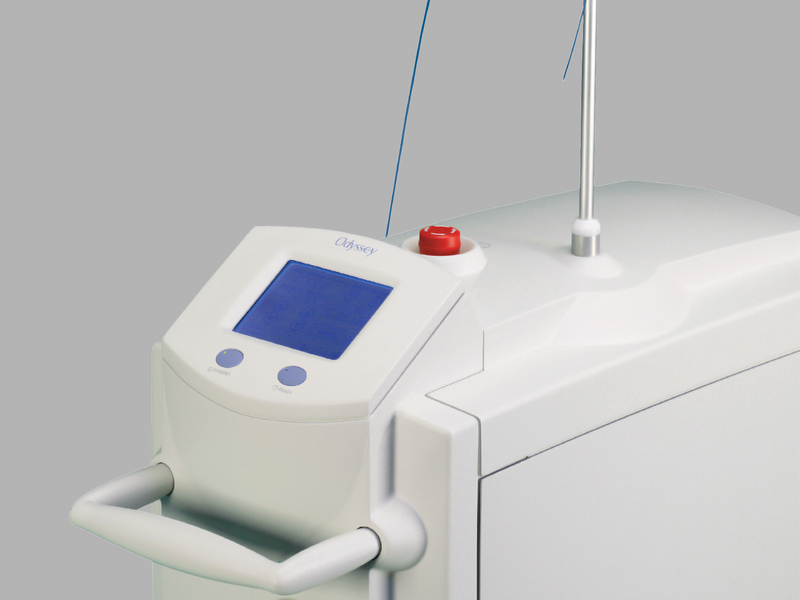 Urology
Advanced Urology Devices