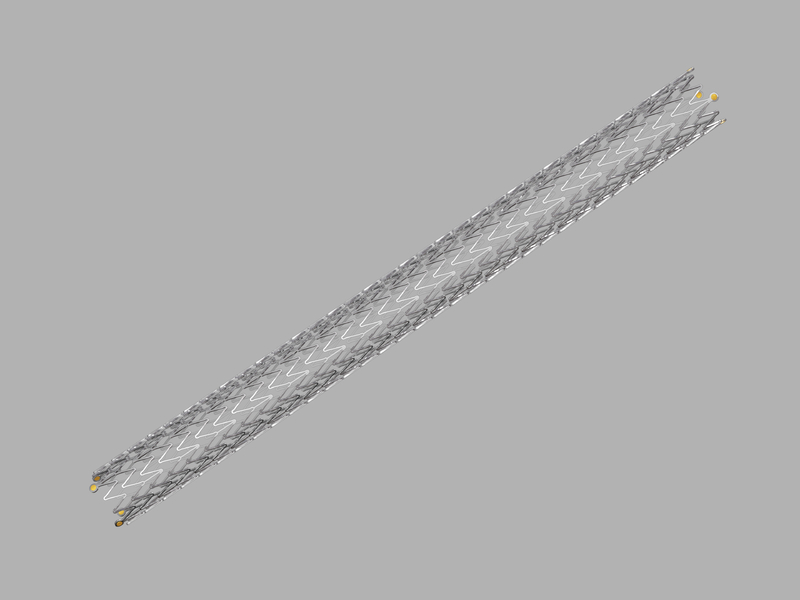 Zilver® PTX® Drug-Eluting Peripheral Stent
Used for improving luminal diameter for the treatment of de novo or restenotic symptomatic lesions in native vascular disease of the above-the-knee femoropopliteal arteries having reference vessel diameter from 4 mm to 7 mm and total lesion lengths up to 140 mm per limb and 280 mm per patient.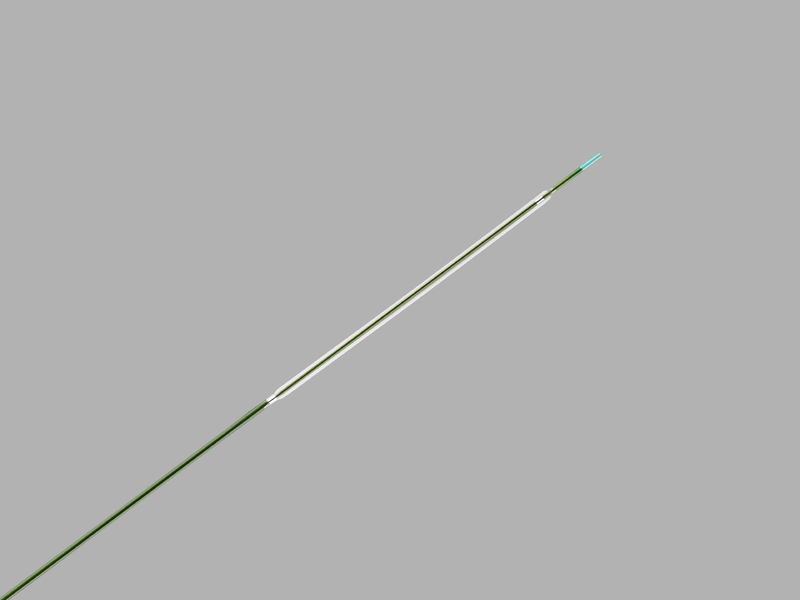 PTA Balloon Catheter
Used for percutaneous transluminal angioplasty (PTA) of lesions in peripheral arteries including internal pudendal, iliac, renal, popliteal, femoral, iliofemoral, anterior tibial, posterior tibial, peroneal, pedal, radial, brachial, and ulnar, as well as in obstructive lesions of native or synthetic arteriovenous dialysis fistulae. Not for use in the coronary arteries.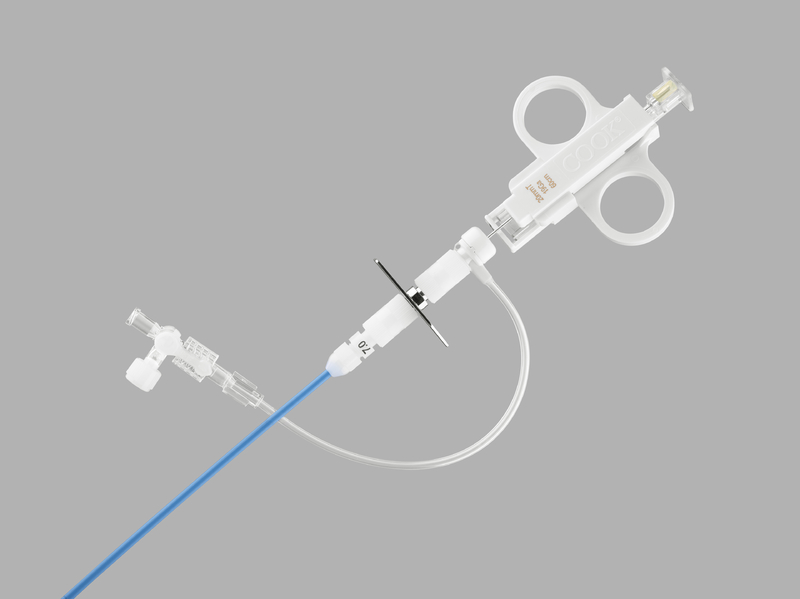 Liver Access and Biopsy Set
Used for transjugular liver biopsy procedures.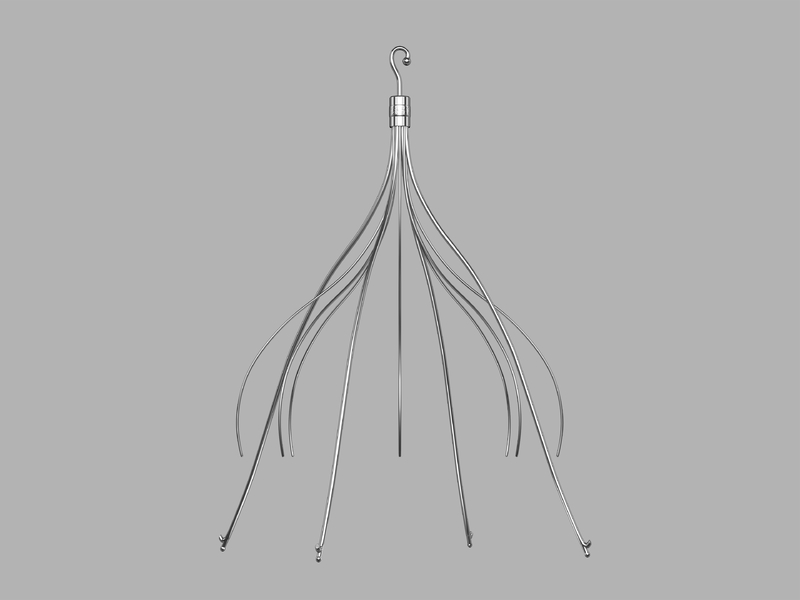 Celect™ Platinum Vena Cava Filter
Used for the prevention of recurrent pulmonary embolism (PE) via placement in the vena cava in Pulmonary thromboembolism, Failure of anticoagulant therapy, Emergency treatment following massive PE.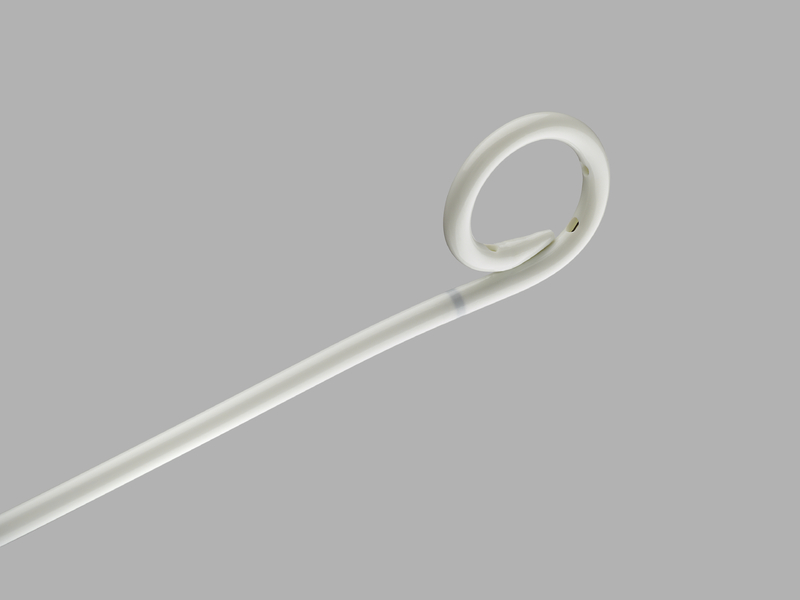 Multipurpose Drainage Catheter
Used for percutaneous drainage in a variety of drainage applications (e.g., nephrostomy, biliary, and abscess), either by direct stick or Seldinger access technique.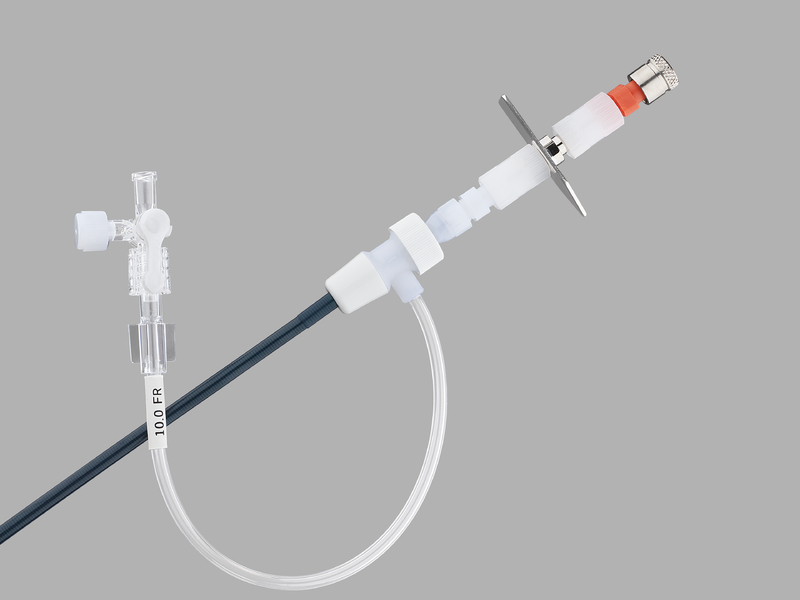 Rösch-Uchida Transjugular Liver Access Set
Used for transjugular liver access in diagnostic and interventional procedures.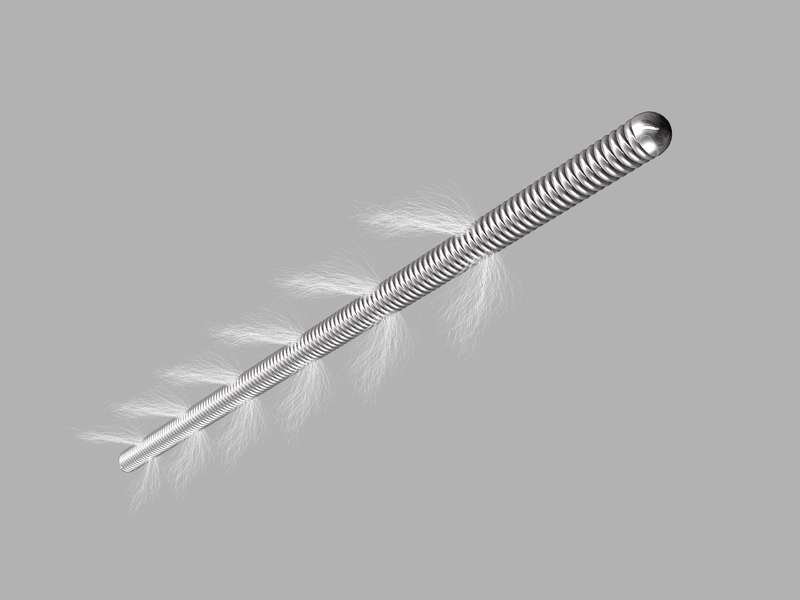 Hilal Embolization Microcoil
Used for embolization of selective vessel supply to arterio-venous malformations and other vascular lesions of the brain, spinal cord and spine.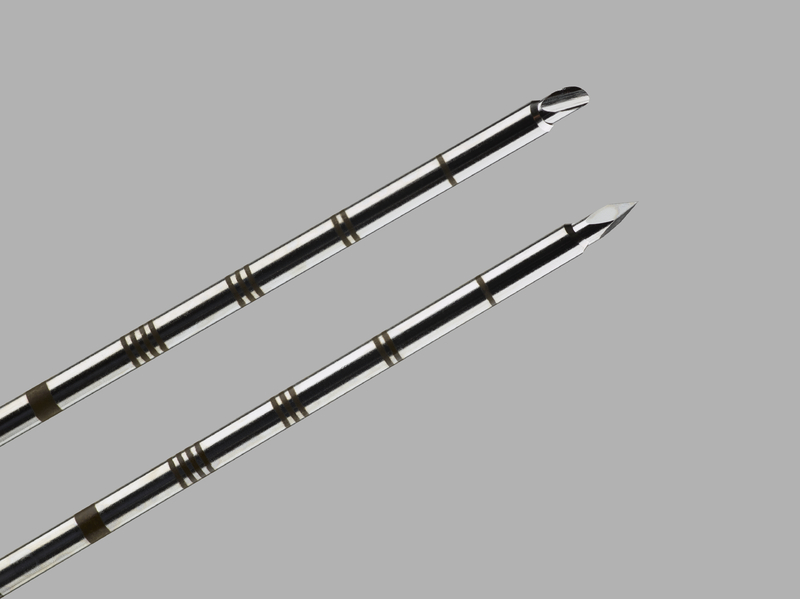 Osteo-Site® Bone Biopsy Needle
Used for vertebral body access, biopsy, and infusion during a vertebroplasty procedure.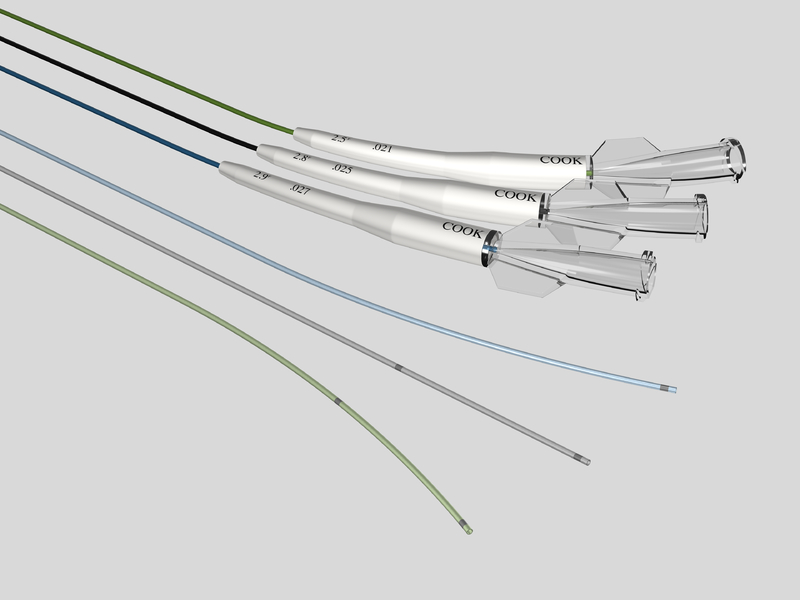 Cantata® Microcatheter
Used in small vessel or superselective anatomy for diagnostic and interventional procedures, including peripheral and coronary use.
BENSON MEDICAL DEVICES
ADVANCED MEDICAL DEVICES FOR HOSPITALS
 ATB5-35-80-14-4.0
 AWLR-6.3-100-10
 AWLR-6.3-100-25
 CID-20-30
 CMW-14-300-12G
 CMW-14-300-18G
 CMW-14-300-25G
 CMW-14-300-6G
 CP-18-180
 CXI-2.6-18-150-P-NS-ANG
 CXI-2.6-18-150-P-NS-O
 DCHN-18-10.0
 FBF-3.0-120
 FBFE-5.2-120
 GTRS-200-RB
 HMW-14-190-ST
 HMW-14-300-ST
 HN4.0-35-70-P-4S-PED
 HNB4.1-35-100-P-NS-JL3.5
 HNB4.1-35-80-P-NS-JL3
 HNB4.1-35-80-P-NS-JR3
 HNB5.0-38-100-P-6S-MPA
 HNB5.0-38-100-P-NS-H1
 HNB5.0-38-100-P-NS-JL3
 HNB5.0-38-100-P-NS-JL3.5
 HNB5.0-38-100-P-NS-JL4
 HNB5.0-38-100-P-NS-JR3
 HNB5.0-38-100-P-NS-JR3.5
 HNB5.0-38-100-P-NS-JR4
 HNB5.0-38-100-P-NS-PICARD
 HNB5.0-38-110-P-12S-PIG
 HNB6.0-38-100-P-NS-JL3.5
 HNB6.0-38-100-P-NS-JL4
 HNB6.0-38-100-P-NS-JR3.5
 HNB6.0-38-100-P-NS-JR4
 HNB6.0-38-100-P-NS-MPA
 HNB6.0-38-110-P-12S-PIG
 HNBR-4.0-35-100-P-NS-MPA
 HNBR4.0-35-100-P-NS-SIM1
 HNBR4.0-35-100-P-NS-VERT
 HNBR4.0-35-65-P-NS-C2
 HNBR4.0-35-65-P-NS-KMP
 HNBR4.1-35-100-P-NS-MPA
 HNBR4.1-35-100-P-NS-VERT
 HNBR4.1-35-65-P-NS-C2
 HNBR5.0-35-90-P-NS-RUC
 HNBR5.0-38-100-P-NS-H1
 HNBR5.0-38-100-P-NS-JB1
 HNBR-5.0-38-100-P-NS-JR3.5
 HNBR5.0-38-100-P-NS-MAN
 HNBR5.0-38-100-P-NS-MPA
 HNBR5.0-38-100-P-NS-SIM1
 HNBR5.0-38-100-P-NS-SIM2
 HNBR5.0-38-100-P-NS-VERT
 HNBR5.0-38-125-P-NS-VERT
 HNBR5.0-38-40-P-NS-KMP
 HNBR5.0-38-65-P-NS-KMP
 HNBR5.0-38-65-P-NS-MPA
 HNBR5.0-38-65-P-NS-RDC
 HNBR5.0-38-65-P-NS-SHK1.0
 HNBR5.0-38-80-P-NS-C1
 HNR5.0-35-70-P-10S-PIG
 HNR5.0-35-70-P-4S-PED
 HW-35-150
 HW-35-260
 HWA-35-150
 HWA-35-260
 HWAS-35-260
 HWS-35-260
 IGTCFS-65-2-UNI-CELECT
 IGTCFS-65-UNI
 IMWCE-35-10-10
 IMWCE-35-10-8
 IMWCE-35-2-3
 IMWCE-35-3-3
 IMWCE-35-3-4
 IMWCE-35-3-5
 IMWCE-35-4-4
 IMWCE-35-4-5
 IMWCE-35-5-10
 IMWCE-35-5-3
 IMWCE-35-5-4
 IMWCE-35-5-5
 IMWCE-35-5-6
 IMWCE-35-5-7
 IMWCE-35-5-8
 Imwce-35-8-10
 IMWCE-38-5-4
 IMWCE-38-5-5
 IMWCE-3-PDA3
 IMWCE-3-PDA4
 IMWCE-3-PDA5
 IMWCE-5-PDA3
 IMWCE-5-PDA4
 IMWCE-5-PDA5
 IMWCE-6.5-PDA3
 IMWCE-6.5-PDA4
 IMWCE-6.5-PDA5
 IMWCE-8-PDA4
 IMWCE-8-PDA5
 JCD12.0-38-20
 KCFW-10.0-38-40-RB-BLKN
 KCFW-10.0-38-80-RB
 KCFW-12.0-38-80-RB
 KCFW-12-38-80-RB-RAABE
 KCFW-4.0-35-55-RB-RAABE
 KCFW-5.0-38-45-RB
 KCFW-5.0-38-55-RB-RAABE
 KCFW-5.0-38-70-RB-RAABE
 KCFW-5.0-38-90-RB-RAABE
 KCFW-6.0-18/38-55-RB-ANL2-HC
 KCFW-6.0-38-30-RB
 KCFW-6.0-38-40-RB-BLKN
 KCFW-6.0-38-45-RB
 KCFW-6.0-38-55-RB-RAABE
 KCFW-6.0-38-70-RB-RAABE
 KCFW-6.0-38-90-RB-RAABE
 KCFW-7.0-35-110-RB-HFANL1-HC
 KCFW-7.0-35-55-RB-HFANL1-HC
 KCFW-7.0-35-70-RB-HFANL1-HC
 KCFW-7.0-38-30-RB
 KCFW-7.0-38-40-RB-BLKN
 KCFW-7.0-38-45-RB
 KCFW-7.0-38-55-RB-RAABE
 KCFW-7.0-38-70-RB-RAABE
 KCFW-7.0-38-80-RB
 KCFW-7.0-38-90-RB-RAABE
 KCFW-8.0-38-40-RB-BLKN
 KCFW-8.0-38-40-RB-BLKN-HC
 KCFW-8.0-38-45-RB
 KCFW-8.0-38-55-RB-RAABE
 KCFW-8.0-38-70-RB-RAABE
 KCFW-8.0-38-90-RB-RAABE
 KCFW-9.0-38-30-RB
 KCFW-9.0-38-70-RB-RAABE
 KSAW-4.0-18/35-110-RB-SHTL-HC
 KSAW-5.0-18/38-110-RB-SHTL-HC
 KSAW-5.0-18/38-90-RB-SHTL-HC
 KSAW-6.0-18/38-55-RB-ANL2-HC
 KSAW-6.0-38-90-RB-SHTL-HC
 KSAW-7.0-38-90-RB-SHTL-HC
 KSAW-8.0-38-90-RB-SHTL-HC
 MCIS-5.0-35-130-15
 MCIS-5.0-35-130-20.0
 MCIS-5.0-35-130-7.0
 MCS-2.5-NT-150-15-HP
 MPIS-401-PEDAL-NT-U-SST
 MPIS-401-SST
 MPIS-501-NT-SST
 MPIS-501-PEDAL-NT-U-SST
 MPIS-501-SST
 MWCE-18-14-10-NESTER
 MWCE-18-14-3-NESTER
 MWCE-18-14-4-NESTER
 MWCE-18-14-6-NESTER
 MWCE-18-14-8-NESTER
 MWCE-18-2.0-2-HILAL
 MWCE-18-3.0-3-HILAL
 MWCE-18-3-2-NESTER
 MWCE-18-3-3-NESTER
 MWCE-18-5-2-NESTER
 MWCE-18-5-3-NESTER
 MWCE-18-7-3-NESTER
 MWCE-18-7-4-NESTER
 MWCE-18S-2.0-2-HILAL
 MWCE-18S-2.0-4-HILAL
 MWCE-18S-3.0-3-HILAL
 MWCE-18S-3.0-4-HILAL
 MWCE-18S-3/2-TORNADO
 MWCE-18S-4.0-6-HILAL
 MWCE-18S-4.0-7-HILAL
 MWCE-18S-4/2-TORNADO
 MWCE-18S-5/2-TORNADO
 MWCE-18S-6.0-5-HILAL
 MWCE-18S-6/2-TORNADO
 MWCE-35-14-10-NESTER
 MWCE-35-14-12-NESTER
 MWCE-35-14-14-NESTER
 MWCE-35-14-16-NESTER
 MWCE-35-14-18-NESTER
 MWCE-35-14-4-NESTER
 MWCE-35-14-6-NESTER
 MWCE-35-14-8-NESTER
 MWCE-35-3-3
 MWCE-35-3-5
 MWCE-35-5-5
 MWCE-35-7-8-NESTER
 MWCE-35-8-5
 MWCE-38-5-5
 MWCE-38-8-6
 NR5.0-35-100-P-10S-PIG-CSC-20
 NR5.0-35-70-P-10S-PIG-CSC-20-HTPS
 P12.0-38-50-P-32S-RING
 PDAS-5.0-110
 PTA4-18-135-3-10
 PTA4-18-135-3-2
 PTA4-18-135-4-4
 PTA4-18-135-5-4
 PTA4-18-135-5-8
 PTA4-18-80-3-8
 PTA4-18-80-4-8
 PTA4-18-80-5-4
 PTA5-35-135-10-3.0
 PTA5-35-135-10-4.0
 PTA5-35-135-10-8.0
 PTA5-35-135-12-4.0
 PTA5-35-135-4-10
 PTA5-35-135-4-4.0
 PTA5-35-135-5-10.0
 PTA5-35-135-5-14.0
 PTA5-35-135-5-4.0
 PTA5-35-135-5-6.0
 PTA5-35-135-5-8.0
 PTA5-35-135-6-10.0
 PTA5-35-135-6-4
 PTA5-35-135-6-6
 PTA5-35-135-6-8.0
 PTA5-35-135-7-12.0
 PTA5-35-135-7-4
 PTA5-35-135-7-8.0
 PTA5-35-135-8-2.0
 PTA5-35-135-8-4.0
 PTA5-35-135-8-8.0
 PTA5-35-135-9-4
 PTA5-35-80-10-4.0
 PTA5-35-80-12-4.0
 PTA5-35-80-5-4.0
 PTA5-35-80-6-4.0
 PTA5-35-80-6-6.0
 PTA5-35-80-7-4.0
 PTA5-35-80-8-4.0
 PTA5-35-80-9-4.0
 
 PTAX4-14-170-2-12
 PTAX4-14-170-2-16
 PTAX4-14-170-2-20
 PTAX4-14-170-2.5-12
 PTAX4-14-170-2.5-16
 PTAX4-14-170-2.5-20
 PTAX4-14-170-2.5-6
 PTAX4-14-170-2.5-8
 PTAX4-14-170-2-8
 PTAX4-14-170-3-12
 PTAX4-14-170-3-16
 PTAX4-14-170-3-20
 PTAX4-14-170-3-4
 PTAX4-14-170-3-6
 PTAX4-14-170-3-8
 PTAX4-14-170-4-6
 PTBYC-RA
 PVA-100
 PVA-200
 PVA-300
 PVA-500
 PVA-700
 RAPID FLUSHING PUMP
 RCF-10.0-38-J
 RCF-11.0-38-J
 RCF-12.0-38-J
 RCF-14.0-38-J
 RCF-4.0-21-7-J
 RCF-4.0-35-J
 RCF-5.0-35-J
 RCF-5.0-38-J
 RCF-6.0-35-J
 RCF-6.0-38-J
 RCF7.0-38-J
 RCF-8.0-38-J
 RCF-9.0-38-J
 RCFN-5.0-18-7-RA2.5
 RCFN-6.0-18-7-RA2.5
 RCFW-10.0-38-30-RB
 RCFW-10.0-38-75-RB-MTS
 RCFW-11.0-38-75-RB-MTS
 RCFW-12.0-38-30-RB
 RCFW-12.0-38-45-RB
 RCFW-12.0-38-75-RB-MTS
 RCFW-14.0-38-45-RB
 RCFW-14.0-38-75-RB-MTS
 RCFW-14.0-38-80-RB
 RCFW-5.0-25-45-RB-CHB
 RCFW-6.0-38-63-RB-MTS
 RCFW-7.0-38-63-RB-MTS
 RCFW-8.0-38-63-RB-MTS
 RCFW-9.0-38-75-RB-MTS
 RFSPC-35-260
 RSTF-14-300
 RSTF-18-300
 SCBR4.0-35-150-P-NS-0
 SCBR4.0-38-100-P-NS-C2
 SCBR4.0-38-100-P-NS-MPA
 SCBR4.0-38-100-P-NS-SIM1
 SCBR4.0-38-100-P-NS-VERT
 SCBR4.0-38-65-P-NS-Kmp
 SCBR5.0-38-100-P-NS-SIM1
 SCBR5.0-38-100-P-NS-SIM2
 SCBR5.0-38-100-P-NS-VERT
 SCBR5.0-38-125-P-NS-VERT
 SCBR5.0-38-65-P-NS-C1
 SDN-18-7.0
 SDN-20-4.0
 THSCF-35-145-1.5-ROSEN
 THSCF-35-145-3-AUS1
 THSCF-35-260-3-AES
 THSCF-35-260-3-AUS1
 THSCF-38-260-3-AES
 THSF-35-260-AES
 TPMG-16-180-SAG-HC
 TSCF-25-145-3
 TSCF-25-260-3
 TSCF-32-145-3
 TSCF-32-260-3
 TSCF-35-145-3
 TSCF-35-260-3
 TSCF-38-145-3
 TSCF-38-260-3
 TSF-18-145
 TSF-25-145
 TSF-32-145
 TSF-35-145
 TSF-38-145
 TSNC-18-71.0
 ULT12.0-38-25-P-6S-CLM-HC
 ZFV6-125-10-10.0
 ZFV6-125-10-12.0
 ZFV6-125-10-14.0
 ZFV6-125-5-4
 ZFV6-125-5-6
 ZFV6-125-5-8
 ZFV6-125-6-10.0
 ZFV6-125-6-12
 ZFV6-125-6-14
 ZFV6-125-6-20.0
 ZFV6-125-6-4.0
 ZFV6-125-6-6.0
 ZFV6-125-6-8.0
 ZFV6-125-7-12.0
 ZFV6-125-7-4.0
 ZFV6-125-7-8
 ZFV6-125-8-10.0
 ZFV6-125-8-4.0
 ZFV6-80-10-10.0
 ZFV6-80-10-6.0
 ZFV6-80-10-8.0
 ZIV6-80-12-6.0
 ZIV6-80-14-4.0
 ZIV6-80-14-6.0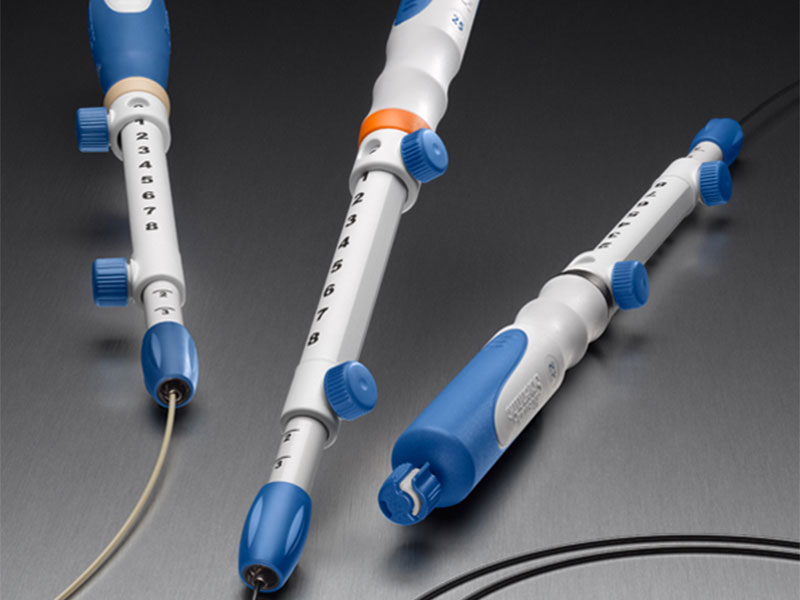 Endoscopy
Advanced Endoscopy Devices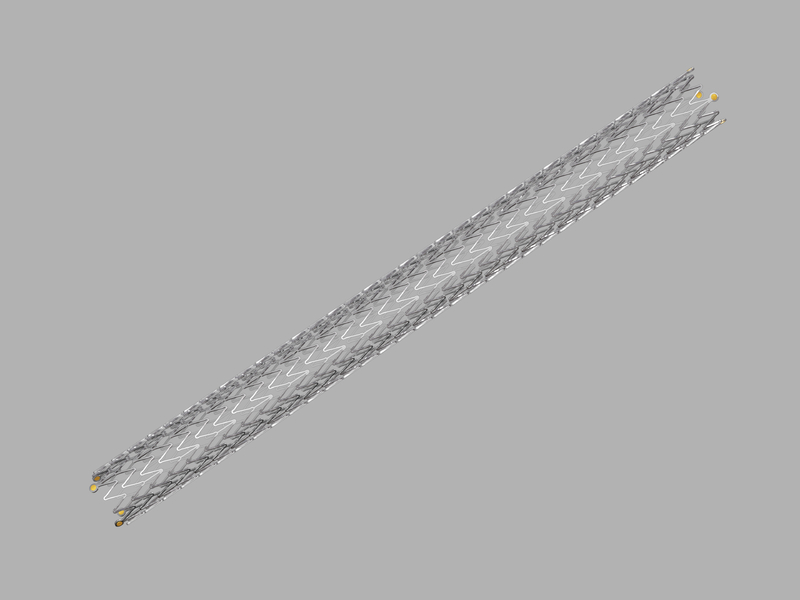 Radiology
Advanced Radiology Devices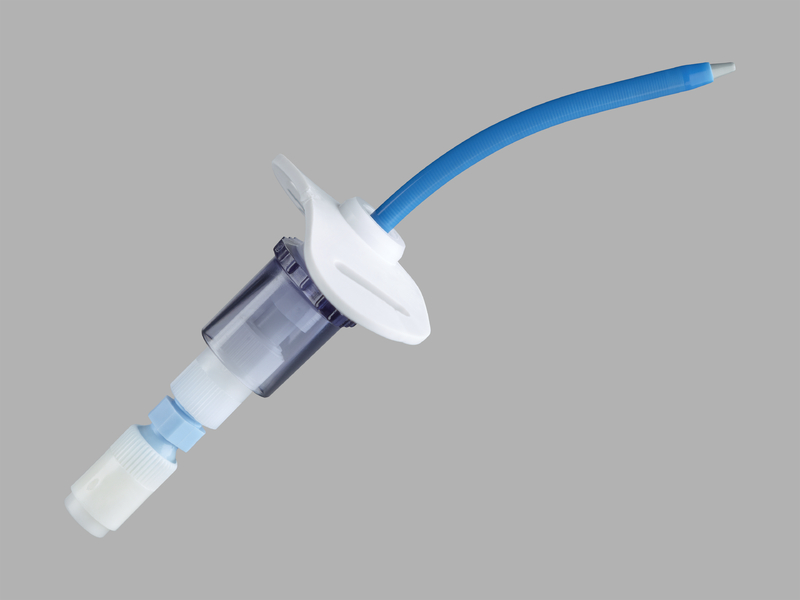 Critical Care
Advanced Critical Care Devices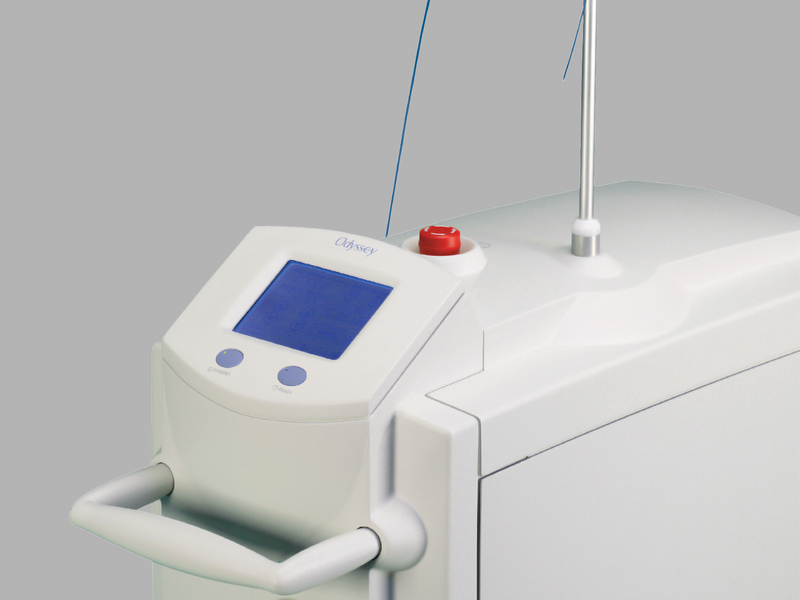 Urology
Advanced Urology Devices